Diocesan & Neighboring Parish News
Bishop's Pastoral Letter
February 13, 2019 from the Office of the Bishop

Dear Brothers and Sisters in Christ,

This week the Diocese of Metuchen joined with the four other Roman Catholic dioceses of New Jersey, in keeping our commitment made in November 2018, to release the names of those clergy who have been credibly accused of sexual abuse of a minor. The list can be found on our diocesan website: https://diometuchen.org/clergy-abuse-resources.

A cleric's name is included on the list if they meet at least one of the following criteria: The accused admitted guilt; there has been a determination of guilt in a criminal court, civil court or by an ecclesiastical process; or the Metuchen Diocesan Review Board found the allegation(s) to be credible. A Diocesan Review Board is made up of primarily lay persons, experts in their respective fields, and tasked with reviewing the accusations for credibility.
---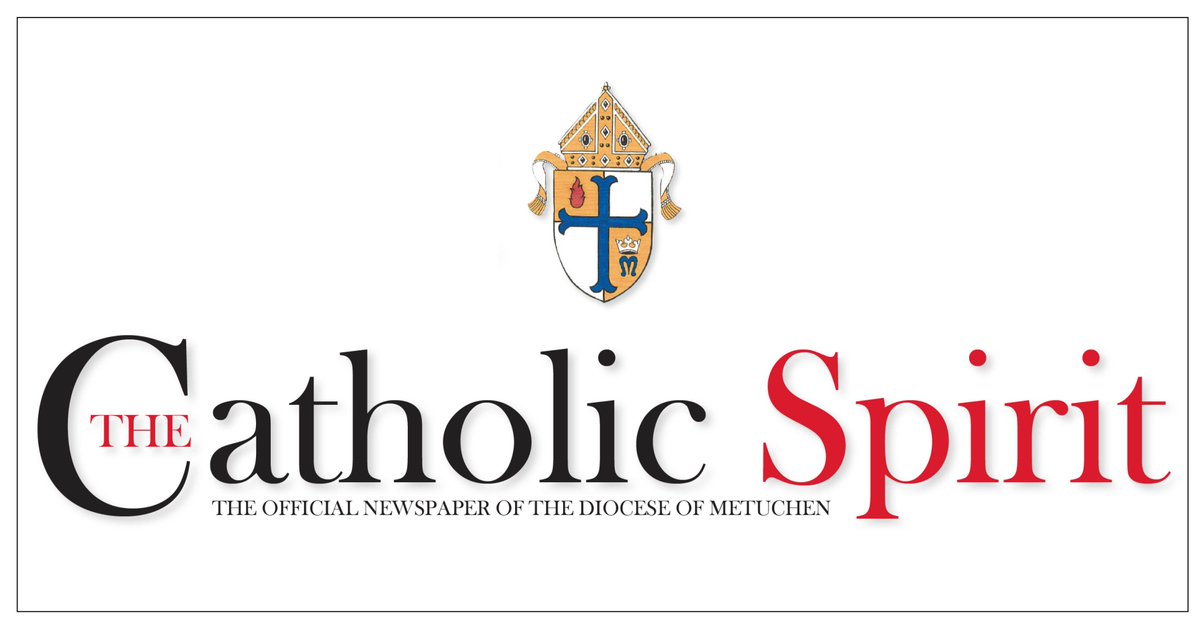 The Catholic Spirit
The annual drive to support our diocesan newspaper, The Catholic Spirit, is taking place during the month of February, National Catholic Press Month. Please support their good work by using the envelope in your packet. Any amount you contribute will show your support for the ministry of the The Catholic Spirit and will be greatly appreciated. And please remember to take home a copy of the paperit has a special role to play in your life as a practicing Catholic.
---
Life Choices Resource Center's Annual Charity Banquet "Surprised by Joy"
Sunday, February 24, 2019 from 4:00-8:00pm at Pines Manor, Edison, NJ

An inspirational evening highlighting God's love at work in the work we of Life Choices Resource Center.

Tickets are $65.00 per person

For more information call: (732) 516-0911 or Download a Reply/Sponsor Form @ www.LifeChoicesRC.com

Booster & Sponsorship Opportunities Available
---
Got An Hour or Two? Give it Back to Seniors
She could use a ride to the doctor's office. Someone to talk to along the way would be nice, too. In just an hour or two, you can help out. Please call Interfaith Network of Care today at 732-247-1655 to become that someone!
---
Lighting a fire in the heart of our world
This Pastoral Letter is a reflection on my pastoral visits to all 90 parishes within our diocese as well as visits to many Catholic schools, institutions and varied ministries and ethnic groups since I became your Shepherd last May. Based on my many conversations with clergy, religious and lay faithful during these months, it shares with you the priorities that emerged and which call for our attention as we go forward in this local Church of Metuchen. It is my hope and prayer that this Pastoral Letter will inspire you through the grace of the Holy Spirit to become kindling so together we can "set a fire in the heart of our world," allowing God's love and power to burn more brightly here in Central New Jersey. I look forward to further conversations and planning with you.
---
Bishop gathers senior team to examine processes for reporting abuse
Since becoming your bishop just over two years ago, I have been regularly uplifted - and affirmed in my own ministry - by so many faithful and committed priests, religious and lay people. I am constantly amazed to learn about new initiatives here which strive to deepen our friendship with Christ, and the numerous efforts that so many undertake to provide genuine responses to tragic situations that call upon us to show the mercy of God to those in need. I also feel strengthened by the examples of generosity that I have experienced when I have called upon you to help me respond to building up our local Church, in order that we can meet so many needs together. The people of the Diocese of Metuchen are an inspiration...
Read the full letter from Bishop Checchio
---
Pilgrimage to the Holy Land During Lent 2019
Our Lady of Peace Church in North Brunswick, NJ is celebrating its 50th Anniversary in 2019 and has organized a Pilgrimage to the Holy Land (Israel) during the season of Lent, 2019 - for an all inclusive price of $2,499 per person. Please visit the Our Lady of Peace website for the detailed Holy Land Itinerary & Flyer. Deposit of $500 (Non-refundable) due immediately. Balance amount payable on/before December 1, 2018. Come take some time off during Lent in 2019 and journey to the Holy Land.
This Week's Bulletin
Bulletin Archives